Psyc.E.In. – Psychological early intervention: clinical training
Call 2020 Round 1 KA2 – Cooperation for innovation and the exchange of good practices
KA202 – Strategic Partnerships for vocational education and training
Call for proposals 2020 — EAC/A02/2019 Erasmus+ Programme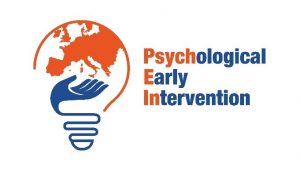 Project title: Psyc.E.In. – Psychological early intervention: clinical training
Project number: 2020-1-PL-KA202-082075
Acronym: Psych.E.In.
Total duration: 24 months
Project start and end dates: 01.11.2021 – 31.10.2022
Website: https://psychein.pixel-online.org/
Partner Organisations:
Jan Kochanowski University of Kielce (UJK), Poland – applicant
Associazione EMDR Italia, Italy
Pixel – Associazione Culturale, Italy
Institut Alfred Adler de Paris, France
Institute of Group Analysis Athens, Greece
Asociace klinických psychologů České republiky, Czech Republic
Univerity of Presov, Slovakia
Total funding: 299 860, 00 EUR
Scientific expert and project team leader:
dr hab. Monika Szpringer, prof. UJK
Collegium Medicum
e-mail: monika.szpringer@ujk.edu.pl
tel. 41 349 69 31
Contact person:
Beata Banach-Rząca
International Relations Office
e-mail: bbanach@ujk.edu.pl
tel. 41 349 72 67
The pandemic of 2020 due to Covid-19 is stressing the crucial competences of sanitary staff and rescuers involved in emergency psychology interventions. To deal with the humanitarian emergency is a new community priority to face. An answer is improving an European systematic VET education within the framework of Psychological Early Intervention to strengthen accessibility and expertise in the field, which can increase the professionalism of care provided by psychologists, psychotherapists and psychoanalysts.
Psychological Early Intervention helps people involved in a humanitarian emergency to stimulate their coping and inner resources as well as those of their close circle. It is directed to individual, social and professional targets, helping communities going back to normal life after disasters or critical events.
Objectives
Supporting opportunities for psychologists, psychotherapists and psychoanalysts and for their VET trainers in acquiring and developing key clinical competences in Psychological Early Intervention to support health and wellbeing in direct and indirect victims in humanitarian emergencies.
Methodology to be used in carrying out the project
Psych.E.In. management is structured on five major project management process groups: initiating, planning, executing, monitoring and controlling as well as closing. EFQM quality approach is provided to guarantee leadership, buy in and impact.
Number and profile of participants:
Direct targets are:
1.500 Psychologists, psychotherapists and psychoanalysts
375 Trainers of Psychologists, psychotherapists and psychoanalysts
Indirect targets are:
4.000 persons of society population
300 Sanitary (physicians, nurses…) and rescues personnels (policemen, firemen, first aid triage staff…)
500 Psychology undergraduate University students
20 VET organizations in charge of training sanitary and rescue targets.
journalists and communication agencys
10 researchers/professors in the Emergency field
10 policy makers
Description of activities
Tangible Results (Intellectual Outputs)
I.O. 1 M.O.O.C. aims is to develop clinical psychologists, psychotherapists and psychoanalysts in an emergency trans-theoretical prospective as well as VET trainers of psychologists, psychotherapists and psychoanalysts with interactive methods (using videos, cases analysis, exercises, peer evaluations). Clinical competences, teaching competence, coordinating and networking skills in emergency are provided. M.O.O.C. is a VET e-learning training that matches psychological professionals learning needs, especially in the time of 2020 emergency, with standardize learning paths with clear phases and steps that make them very usable and declinable in emergency contexts.
I.O. 2 Toolkit aims to offer an easy self-training to psychologists, psychotherapists and psychoanalysts and their VET trainers for personal debriefing after Psychological Early interventions. The purpose is to take care of the mental health of psychological staff preventing burn out, distress and consequences of vicarious trauma.
I.O. 3 Case studies aim to develop description of multiplier settings in Psychological Early Intervention and the multiplier intervention approaches in Emergency. Case studies will offer a systemic matrix of expertise in which each learner could recognized the best interventions for contents and specific target psychological demand.
Intangible results
Consortium will improve common language and networking with VET organizations and other stakeholders in Emergencies. Individual mental health and community resilience will be improved by qualified Psychological Early Intervention. Special attention is set to fragile population as children, women in pregnancy, seniors and rescues. Health care and rescues staff competences to deal with victims in humanitarian emergency will be improved.
Expected impact on direct target:
More clinical skilled psychologists, psychotherapists and psychoanalysts
More VET educational skilled trainers of psychologists, psychotherapists and psychoanalysts
Expected impact on indirect target:
to persons of society population: improvement of mental health and resilience in coping trauma in humanitarian emergencies.
to sanitary and rescues personals
improvement of knowledge and competences to deal with victims in emergency
improvement of mental health and resilience in coping vicarious trauma and distress in humanitarian emergencies.
to psychology undergraduate university student: improvement the curricula on psychological early intervention
vet organizations: improvement common emergency framework, language and networking
to journalists: exploitations as divulgative communication
to researchers: exploitations (articles, researches)
to policy makers: improvement endorsement with local, national and European stakeholders