DORMITORIES
The Jan Kochanowski University provides students with accommodation in five dormitories located in the town centre: FAMA, ŁĄCZNIK, MELODIA, ODYSEJA, ASYSTENT.

Student dormitories offer:
a place (shared room),
a room in a double-room apartment,
a room in a three-room apartment
a studio (one bedroom apartment).
The monthly cost of one place is 370 – 650 PLN.
A double-room apartment includes two rooms with either 1 single bed, 2 separate single beds or 3 separate single beds each, a kitchenette and en-suite bathroom with shower.
Each room is equipped with:
wardrobe
table and chairs
bed
bedding
internet access
sat TV access
Kitchenette is equipped with:
fridge
electric cooker
microwave
Bathroom is equipped with:
In the dormitory building, there is also a TV room and laundry equipped with washing machines, free of charge and available for all the students.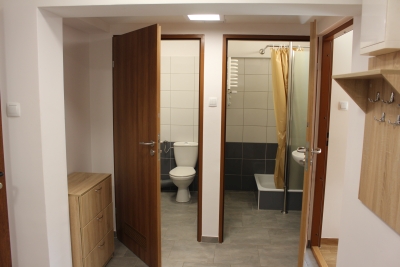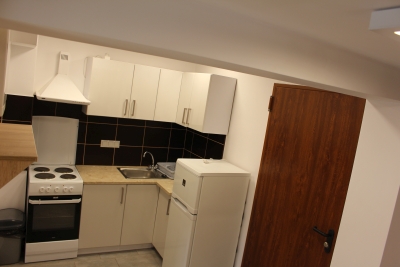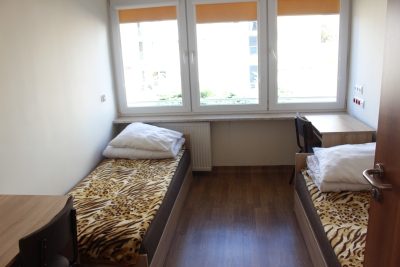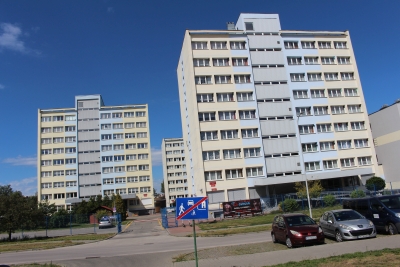 Contact:
Dormitories Manager
Małgorzata Vela
Śląska Street 15A, Kielce
Dormitory "ŁĄCZNIK", room no. 4
tel. 41 349 7352
e-mail: malgorzata.vela@ujk.edu.pl